Canopy strives to actively reduce its carbon footprint and improve the environment for its current and future tenants, volunteers, staff and other stakeholders.
Climate change, fuel poverty, public health, flood resilience and environmental stewardship are the main drivers behind this commitment.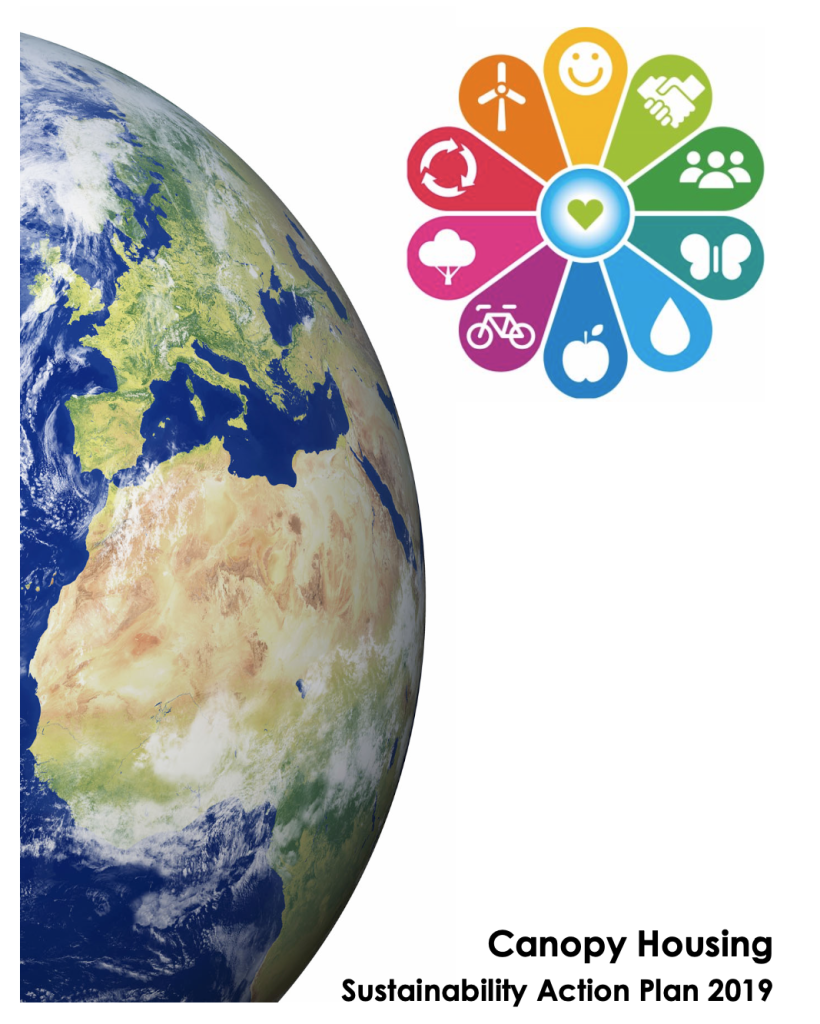 Our Sustainability Action Plan is driven by three strategic objectives:
Reducing our carbon footprint – Canopy aims to reduce the amount of energy – including embodied energy – required to power its homes, offices and operations.
Using resources wisely – Through careful procurement and robust recycling, Canopy aims to consume fewer resources and produce less waste and/or pollution.
Encouraging positive behaviour – Canopy aims to encourage its staff, tenants, volunteers and contractors to use less energy, reduce their fuel bills, consume fewer resources and produce less waste. It supports them in doing this and encourages positive behaviour change.
Canopy are committed to applying BioRegional's ten principles for One Planet Living throughout the business. For each of the core principles, Canopy aims to address:
Achievements – What have we done so far?
Targets – What should we be aiming to do?
Actions – How will we achieve our targets?
Involvement – How will we involve our volunteers, tenants, staff, board and the wider community in achieving those targets?
There is a lot of work to be done and we have set ourselves some tough targets. Our Sustainability Action Plan is an important guide to help us achieve them.